Thinking about buying a laptop?
Recommended brands for you.
I have been using laptops for several years, and I have been working on several repairs per month. I have tried first and second hand the best-known brands, and I have heard from clients and friends the experiences they have had. This is the ranking of laptop brands from the worst to the best as per my experience.
First of all, I clarify that this review is based on standard, light use, going through office work to heavier jobs with design programs as well as gaming.
Best laptop available under 50000 (Fifty Thousands Rupees).
SONY
HP
SAMSUNG
ASUS
TOSHIBA
DELL
ACER
SONY LAPTOP UNDER 50000.
In general, I have always seen Sony as a company that offers laptops with prices above average, oriented to multimedia and general use. It is the brand that I recommend the least for a laptop. They can be very good in other types of electronics, but in laptops: Period.
Cons:
I have seen several fail with serious problems, mostly screen, they are not very resistant.
Pros:
They usually bring good configurations.
HP LAPTOP UNDER 50000.
As Sony has not enjoyed a good image regarding durability. It's the brands that I do not recommend.
Cons:
Many factory crapware (which can be removed), generally slow and many models come with factory failures.
Some of the Models such as DV6000 have design problems that cause overheated and broke the video card. One such case surprised me because in the US they refused to give refunds until the problem became very.
Pros:
Good aesthetic details.
SAMSUNG LAPTOPS UNDER 50000.
Here the thing starts to get good. Samsung is one of the brands that I recommend.
Pros:
Bearing in mind that ALL the equipment of ALL brands is created within the programmed obsolescence the Samsung is gaining a reputation on my list.
They seem durable, although I need to see them for one or two more years.
They have good aesthetics and good benefits. The price is not the best, but it is not overpriced.
Cons:
I have not found major flaws yet. Only once to reinstall a computer to its factory state was the process confusing.
ASUS  LAPTOPS UNDER 50000.
A brand that I recommend mainly for heavy use and gaming.
Pros:
well-armed models of benefits. Generally, the components/models are pulling the latest and most modern, the most powerful. Especially the models designed for games.
Cons:
The price, although each time they offer versions that maintain good configurations at more suitable prices.
TOSHIBA LAPTOPS UNDER 50000.

We enter the Top 3. Toshiba is stable, rarely fail. Reliable for personal use as well as for companies and journeys.
Pros:
Stable, reliable, there is not much more to say.
Cons:
A lot of crapware to uninstall, not many variants in configuration.
DELL LAPTOPS UNDER 50000.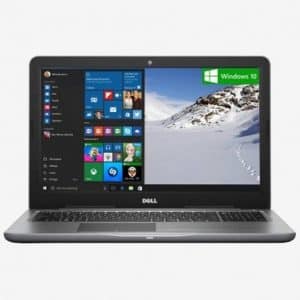 Dell. It offers sober models, adjustable in many cases and quite stable.
Pros:
I have rarely seen Dell laptops fail. They withstand extreme mobility (trips, blows, etc.) and in addition to the features have good support for drivers.
The website is relatively easy to navigate to find information.
They have an excellent service of support and replacement of parts, at least in the corporate options.
I received parts in less than a week. You can request support by Chat.
Cons:
The price is sometimes very high for import costs, but if you buy in the US are more accessible.
In my experience in the last two years, Dell offers a lot of quality.
The price is not the best, but they have good support (although they have their buts to contact and agree).
ACER LAPTOPS UNDER 50000.
The winning brand of my trust for more than four years is ACER. and it's weird because about 15 years ago, in one of my first jobs Acer was a disastrous brand, bad endings, failures everywhere.
Detestable But something happened in the company (in fact some changes of direction) and today is one of the companies with more equipment production in the world.
Pros:
Resistant. I have taken laptops every day in cars, motorcycles and have never failed. The first one I had I sold it, and it is still working with small flaws. Seven years are working!
The second I still have it, and I'm about to sell it with updates, and the third is the one I'm using right now to write these lines.
They also have multiple configurations, and the prices are generally the lowest.
Many times the models of the components are not the latest, but that helps to have good equipment at a lower cost.
Cons:
I have seen complaints on the Internet regarding models that fail … from the factory. That is, if they fail, they come badly. Generally, they are not to fail, but when they do it is serious.
Notes:
I have not included Lenovo or IBM because they are brands that I have not had the pleasure of trying to taste. However, if I recommend them as an alternative, then I will put the best laptop available under 50000 at the same level as the Dell or the Asus.
I have not added to Apple either because they are less flexible regarding use, but mainly because it is not a brand that I use, much less that I have reviewed.
My limited experience with Apple is to say that many users love the brand or hate it.
I hope these recommendations serve you and do not hesitate to contact us with any questions or queries.