Your employees are your company's greatest assets. Thus, you must set your employees up for success by using fun and informative training videos. Using video content makes traditional training a lot easier. Everyone knows that training in today's workplace can be costly and time-consuming. However, leaders must provide it for the growth and development of the workforce. Thankfully, you can use a video maker with pre-designed video ad templates to make compelling training courses that your workers love. This more affordable solution works just as well as face-to-face training sessions, and it's easier to conduct and execute.
Bear in mind, training is a necessity to keep your workers informed about policies or learn about new processes. They can also use it for upgrading tech skills to do their jobs better. Thankfully, even if you have a limited budget, you can still conduct training by turning to video content. It's cost-effective because it manages to engage employees and help with memory retention. More importantly, providing these materials shows your employees that you care. If you're ready to make your own videos with a video maker, don't miss that mark by following these tips. Let's dive right in so you can have effective employee training videos. !
Minimize Expenses and Keep Costs Low
Every business owner's goal is to keep their profits. So keep your overhead costs low when making training videos. Fortunately, you can slash your expenses and still deliver training videos that work. In a traditional setup, the costs of a training run high because you need to hire people to do the training. Moreover, you must prepare the venue and carve out time for the training itself. All of these factors make it expensive.
Fortunately, you can cut costs by leveraging technology. With the help of a video maker, you minimise expenses by using a free tool with pre-designed templates. Even if you don't have previous video production or editing experience, the easy user interface ascertains you can get things done. With a digital solution, you can add the following details to videos for easy understanding:
Voice-over narration
Highlighted text
Encouraging music
Graphics
Transitions
Animation
All of these elements will make your training materials more appealing. Just make sure your employees have access to a resource person. Whether by text, email, or phone, they need a go-to where they can ask questions if needed.
Make Sure Your Audience is Fully Engaged
Boring training materials lull participants to sleep. It can happen even in face-to-face training where the speaker's voice sounds like a lullaby. Thankfully, you can avoid this issue with video content because you can make entertaining and informative videos with the help of your video maker. Who says these elements must be mutually exclusive?
Keep in mind that an engaged audience is eager to learn more. So do your best to make your content attractive with the help of editing tools. The right video editor helps you incorporate moving images and audio seamlessly. You can use music and sound effects to liven up the mood. Then, make sure to put captions with attractive fonts so that viewers can see the information you want to highlight. Including these details create a more dynamic video that encourages learning.
Let Your Creative Juices Flow
Just because you're creating employee training videos doesn't mean you're stuck with boring options. Let your creative juices flow and make your materials as versatile as you want them. Though you have an end goal in mind, you can play around with the execution by using the various features of your video maker. For example, you can create the followings styles:
Animated explainers with cute characters and audio narrations
Screencast recording to share any software or online tools
Create tutorials with various products set to engaging background music
Fun MTVs with other employees to show updated policies
Edit user-generated content coming from different workers
All of these video styles can be created easily without having to cost an arm and a leg. Just keep an open mind as you go through your video-making and editing process. Vary up your content to keep your workers on their toes.
Provide Checkpoints Throughout the Video
In traditional training, you typically have to wait until the end of the training program before testing your employees to see what they've learned. You can level up testing when you use a video maker. This tool makes it easy to inject testing checkpoints on various points of your presentation. Instead of merely placing test questions when the video is finished, you can put mini-quizzes in between each module. Having access to multiple exam materials will enhance employee learning and assure understanding.
Hence, you must divide your training into segments and have your employees take a quiz once each one is done. This doesn't just help you check for comprehension but it will allow you to record smaller parts, making the editing easier. More importantly, smaller content makes your videos easier to pay attention to. As a result, your employees will have a much easier time watching and digesting the materials you provide.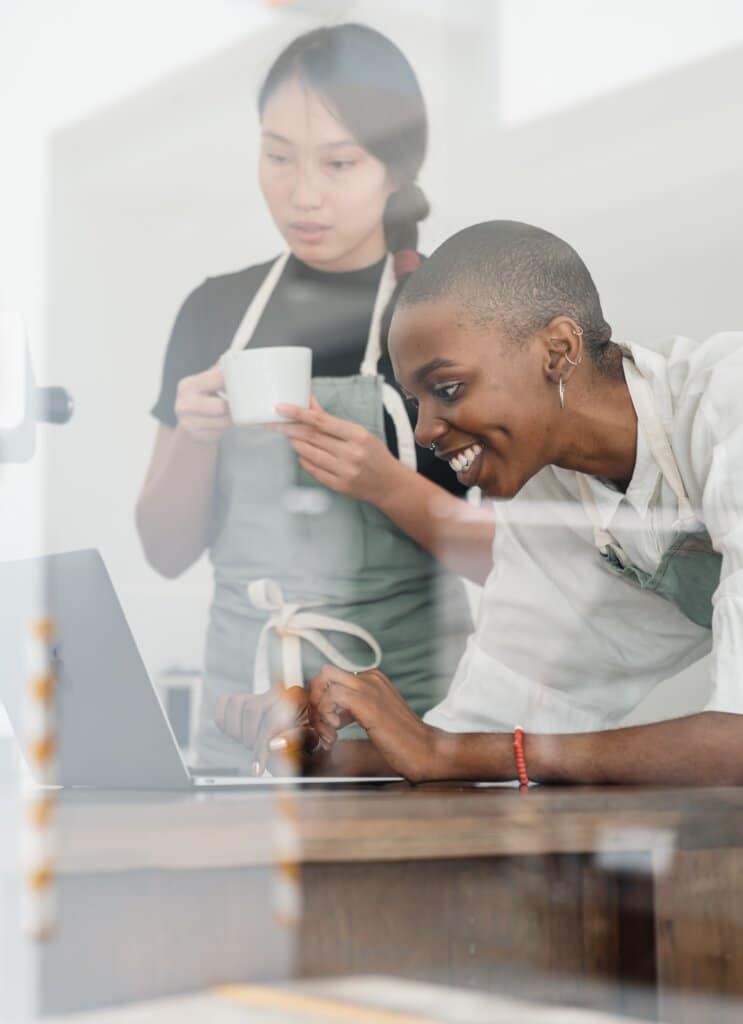 Inject Interactive Elements to Shake Things Up
Finally, you must strive hard to inject interactive elements. If all your employees do is just sit and watch the videos, it would be harder for them to remember what you're trying to teach. However, mixing things up with interactive activities pave the way for better retention and understanding. For example, you own a coffee shop and your video explains how a new barista can make various frappuccino blends. From there, you can inject activities like asking them to make a new coffee concoction or having them demonstrate how to beef up a presentation.
One of the numerous benefits of using training videos is that viewers can watch them again and again. Hence, you can explain the same concepts in detail without having to keep on speaking and repeating your instructions. Therefore, you must do your best to optimize your video training program to reap the full benefits. And bear in mind, just because it's via video doesn't mean it's not effective. In fact, it may even be more effective than a costly traditional training program because having a video means your employees can do training no matter where they are.