The most popular messaging app on the planet is WhatsApp Messenger. This WhatsApp is owned by Facebook. As this WhatsApp is the topmost and popular, the company has been regularly bringing the updates that it should remain at the top. It is an open fact that everyone uses WhatsApp.
WhatsApp is one of the ways by which the people can stay connected to their near and dear ones. If you have any idea of moving on to any other messaging app which is more secure, here is the list for the alternatives of WhatsApp.
SKYPE
Skype is used for voice calls and video chats. It is also used for sending messages, images and even files to a user. Skype even can be used in smartphones, computers, and tablets.
Advantages of Skype:
The advantages of using Skype are
It is flexible to use.
We can keep track of our expenditures.
It can be used in a business that reduces business travel costs.
Disadvantages of Skype:
You will receive the messages from the spammers which is the main drawback of using Skype.
GB WhatsApp: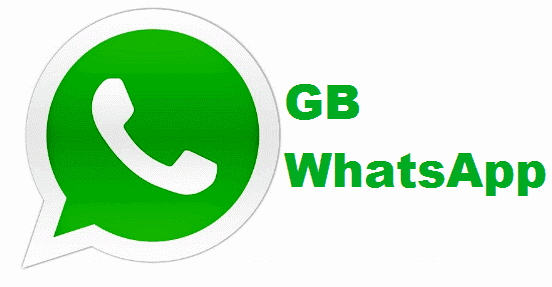 GBWhatsApp for android apk can be used in mobile phones and tablets. To use this WhatsApp, the user should have internet access. If there is no internet access, the messages, images or documents cannot be sent. We can also write the status of a greater number of words. The voice messages which we will send to the user can be recorded.
Advantages of GB WhatsApp:
In addition to all these advantages, we can send the broadcast message to 600 people at a time.
We can also be able to use multiple WhatsApp accounts.
The video files of high storage can also be shared.
Available Multiple languages.
Disadvantages of WhatsApp:
This application will not update automatically. It should be updated manually.
Telegram
Telegram is the fast, free, open-source and secure messaging app. It is launched in 2013.  Messages can be sent and received by using cloud-based technology. It is faster than all other apps.
For all the communication, Telegram offers end-to-end encryption. Your messages can be accessed using multiple devices.
Advantages of Telegram:
Since the messages are sent using cloud-based technology, the data cannot be lost.
The messages or the can be delivered in the compressed or uncompressed version depending upon the user.
Capacity of the group number.
Multiple platforms supported.
Disadvantages of Telegram:
The major disadvantage of the Telegram is that we may not be able to know whether the person is online or offline.
Viber
Viber is as same as WhatsApp. It is used by over 1 billion users around the world. This messaging and calling app are completely free, simple and secure.
When you download this application, a code will be sent to your mobile through which you can access this app. We can send messages, text, images, videos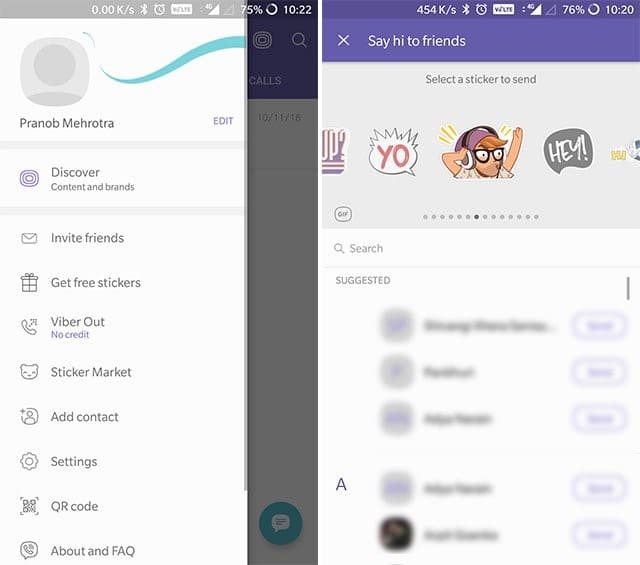 online. It provides funny stickers for your chats. it uses your phonebook for sending the messages, files, images and texts,
Advantages of Viber:
Easy to operate.
We can have unlimited calls and messages by accessing it with Wi-Fi or with the 3G connection.
Disadvantages of Viber:
Call blocking option is not provided in Viber. It will not be possible to block the calls or messages from the unknown numbers.
We cannot access Viber for other platforms except Android, Windows, iPhone, iOS if the quality of the Wi-Fi or the 3G connection decreases or reduced.
We cannot send messages or cannot make a call for the users who are not using this app.
If you change your mobile number, there is the need to install Viber again.
WeChat
WeChat was released in 2011. It is declared as one of the world's largest standalone mobile app. It is free to download, install and it is very safe to use. A security password is used to keep your account safe and secure.
Your messages and the chat will be safe and secure between you and your contacts till the account information is not shared. Messages, images, text, voice calls, video calls can be done by using this WeChat app.
Advantages of  WeChat:
It is free to install.
The contact list can be controlled. If any user sends the friend request, we may accept or ignore the request. If we accept the request the user can see all our details.
Walkie-talkie can be used for escorting the activities.
Disadvantages:
Internet access is necessary to use this app. Without internet access we cannot use this app.
Our personal details can be taken by others easily. We should be careful about keeping our picture as a profile picture because any one can save the picture.
Conclusion:
Here we added Best 5 Alternatives of WhatsApp instant messaging apps. Feel free and let us know which your most liked WhatsApp Alternative app is.